"The potential that exists within your business is limitless. Let us help you to explore and unlock your potential for growth."
Johanna Gani, Managing partner
We are Grant Thornton Indonesia
We were established in 1992 and have developed rapidly as a partnership of registered public accountants. We currently have 12 partners and more than 160 staff. Our pledge is simple: to provide our clients with the best service through a dedicated and experienced team of professionals.
Fast figures 2014
US$6.61
million
Revenue
Fast figures 2014
202
People
Fast figures 2014
2
Offices

Global strength
Grant Thornton is one of the world's leading organisations of independent assurance, tax and advisory firms. With more than 40,000 Grant Thornton people, across more than 130 countries, we are focused on making a difference to clients, colleagues and the communities in which we live and work.

Why Grant Thornton
We believe each client who works with Grant Thornton should be a premier client of our firm. We help our clients to renew their confidence in service excellence, and will prioritise their budget, timing, and expectations. Grant Thornton's distinctive service and attentive teams whose collaborative approach is always agile, aim to help dynamic organisation to unlock their potential for growth.
Awards
Grant Thornton is an award-winning globally recognised professional services network. Here are some of our awards.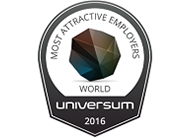 The World's Top 50 Most Attractive Employers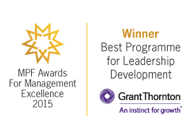 Best Programme for Leadership Development in 2015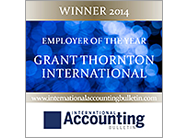 IAB Employer of the year 2014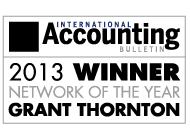 Global network of the year 2013